Derek Whittington shouts out from the UK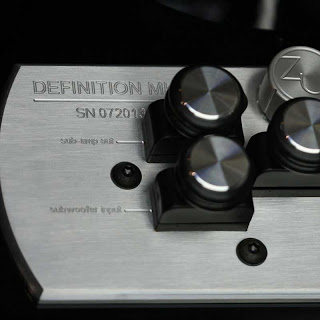 "You guys are in the demolition business!! The Definitions demolish just about every speaker that I have ever heard (that does not bear the name Zu)!!
For me you have achieved a first in so much as your active sub's WORK and the time alignment of those 4 devastating rear drivers is as perfect as I have ever heard. Once you adjust to the seamless 'one driver', no crossover sound of those 10.3 inch front units, there is NO going back. Now I know why live acoustic guitars have sounded so much better than recordings. I have been listening for years to the wrong speakers, until now that is!
As I write this I am enjoying "Skin it back" from my all time favorite band Little Feat's seminal LP "Feats Don't Fail Me Now". Kenny Gradney's bass lines have never been so articulate. Richie Hayward's devastating drumming has never been more dynamic and Lowell's slide............. Once again your Flagship speakers have re-defined my levels of musical expectation and show me even more clearly that, as good as CD can be, vinyl is better. Now I really know why I bought my Well Tempered Reference.
Now for a 15 inch per second studio 1/2 track master tape!!!!!
naf@btclick.com