Tamas from Hungary...
"Hello my friends!
I just got my Zu Tone speakers two weaks ago and have to tell you, this is the sound I'd been always looking for. It's a lovely little bastard, no "hi-fi" bullshit, just pure music. Congratulations to you guys, keep up the fantastic work, the audio world really needs you.
SO LET THERE BE ROCK! :)
now I'm listening to this: http://www.emusic.com/album/Two-Bands-And-A-Legend-Two-Bands-And-A-Legend-Feat-Cato-Salsa-Experien-MP3-Download/11048648.html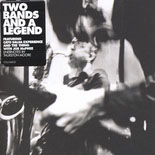 It pumps like crazy, the Tones love it."
Tamas from Hungary
csodo.tamas@chello.hu