Munich show day 1
The Munich show got underway today. Opening day is for press and industry professionals only but traffic was significantly better than CES and RMAF combined. The rooms are not anything great but acceptable and the management staff for the show have everything dialed. It's a nice change from the bull crap at the Venetian.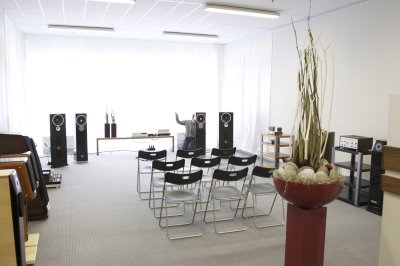 Our BeNeLux distributor getting the cabling sorted out before the show starts.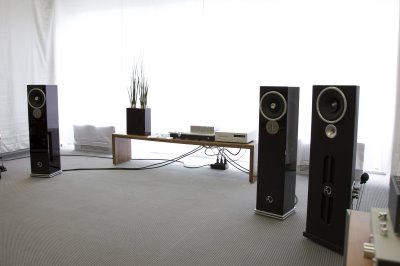 The Essence were playing with some new Luxman electronics and sounding quite nice. The placement needs a little more work but we're already getting the best sound at the show. If you prefer glow sticks to sparklers on the fourth of july you might feel differently but if that's the case there's a whole lot of "safe" speakers out there to make your rock-n-roll sound just like your jazz.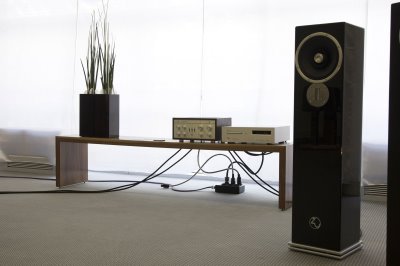 A switch over to the new Luxman SQ integrated amp proved to be a nice match indeed.