Adam visits Japan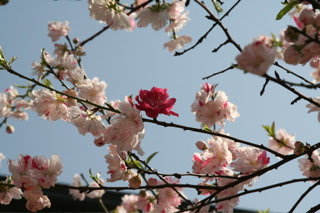 Cherry blossom's, good weather, good music, plenty of hospitality, and of course great food made for an enjoyable visit to Japan.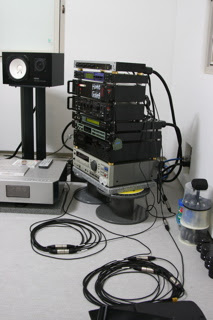 A visit to the MigMig studio where Zu cables are being used to bring even more fidelity to Sato Mitsugu's already highly regarded recordings. Thank you to Sato, and Kenji Kasuga for giving Zu the chance to develop and prove our products in the MigMig studio.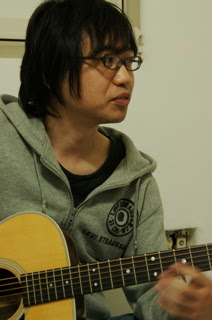 While at the MigMig studio Mitsuru Araya treated us to a live sampling of his guitar skills, which most of the Japanese audiophiles seem to be very familiar with.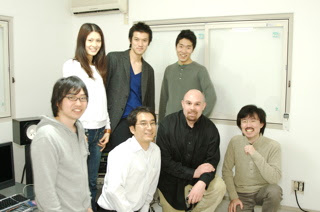 A group photo after my interview with Mr. Yuichiro Fuse and Mr. Hiroyuki Kuwana (not pictured) from Sound Designer.
From left to right- the talented Mitsuru Araya; the beautiful Yoko Akahira; my very capable translator, Yoko's boyfriend (sorry audiophiles- like you had a chance anyway) and partner in their talent agency SWELL- Tatsuhiko Akahira , Pacific Audio's Hiroshi Nemoto (proof that surfing can lead to greater intelligence); smiling because he knows he's just getting started producing ground breaking recordings- Studio MigMig's Sato Mitsugu; bald guy of little interest; and Mr. Yuichiro Fuse who you can learn more about by visiting his website.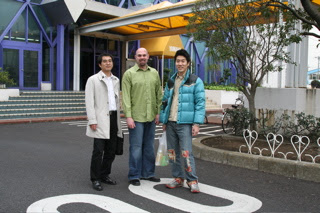 A visit to the Yamaha Music School with Hiroshi Nemoto from Pacific Audio and Sato Mitsugu from MigMig where Sato and Mitsuru Araya both studied.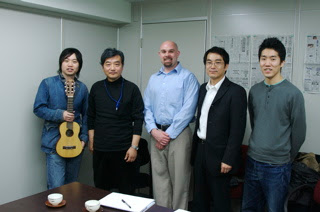 Group photo after an invterview with Mr. Masanori Hayashi and Mr. Katsunori Isayama (not pictured) of Phile web, Audio Accessory, and Analog.