Deepsky
Zu Audio will be providing sound for Deepsky this Saturday (March 10, 2007) in Salt Lake City.

The 1996 release of Stargazer catapulted Deepsky to worldwide recognition and launched a career that has since encompassed over 300 live and DJ performances, 16 original releases including the critically acclaimed full-length album In Silico, and over 30 remixes for world-class artists including Madonna, Seal, David Bowie, Paul Oakenfold, and The Crystal Method. Infusing these pop icons with the Deepsky style brought a new group of listeners into the Deepsky fold, with both Madonna remixes enjoying number one slots on the Billboard Dance Charts, and a nod of recognition from Remix Magazine as they named Deepsky Breakthrough Remixer of the Year for 2003.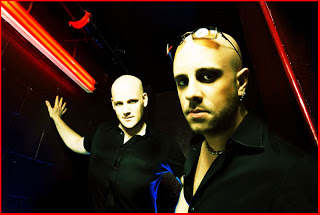 Deepsky's live show is sensory stimulation at its highest level, a rare intersection of inspiration, perspiration, technology, and emotion, you don't want to miss this event.