Busy at Zu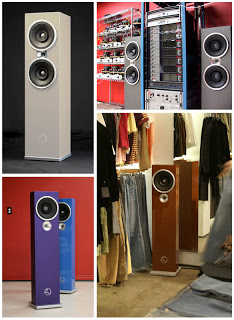 It's been a couple of busy weeks here at Zu and doesn't look to be letting up anytime soon. Here are just a few of the things we've been up too.
Last week the new addition (second floor) was finished and the cable production / speaker burn-in room painted. We decided to paint the room red because... well, we could. Took the opportunity to photo some of our colorful druids in the vibrant new space. The purple pair is about to be sent off to Jingo Audio.
in Taiwan, which, speaking of vibrant digs, you should check out Jingo's shop. They are having their gand opening Jan 18.
On Friday we were at Bastille, a cool little shop in SLC's Gateway, providing sound for a sale/party. Nothing like some good sounding (and looking) speakers to inspire fashion purchases.
Zu customer Simon had us do a "Bone-white" Definition Mock up, looking good.
Stayed Tuned next week for a Report on the Sundance Film Festival party, with Mark Lewis no less.
Until then...